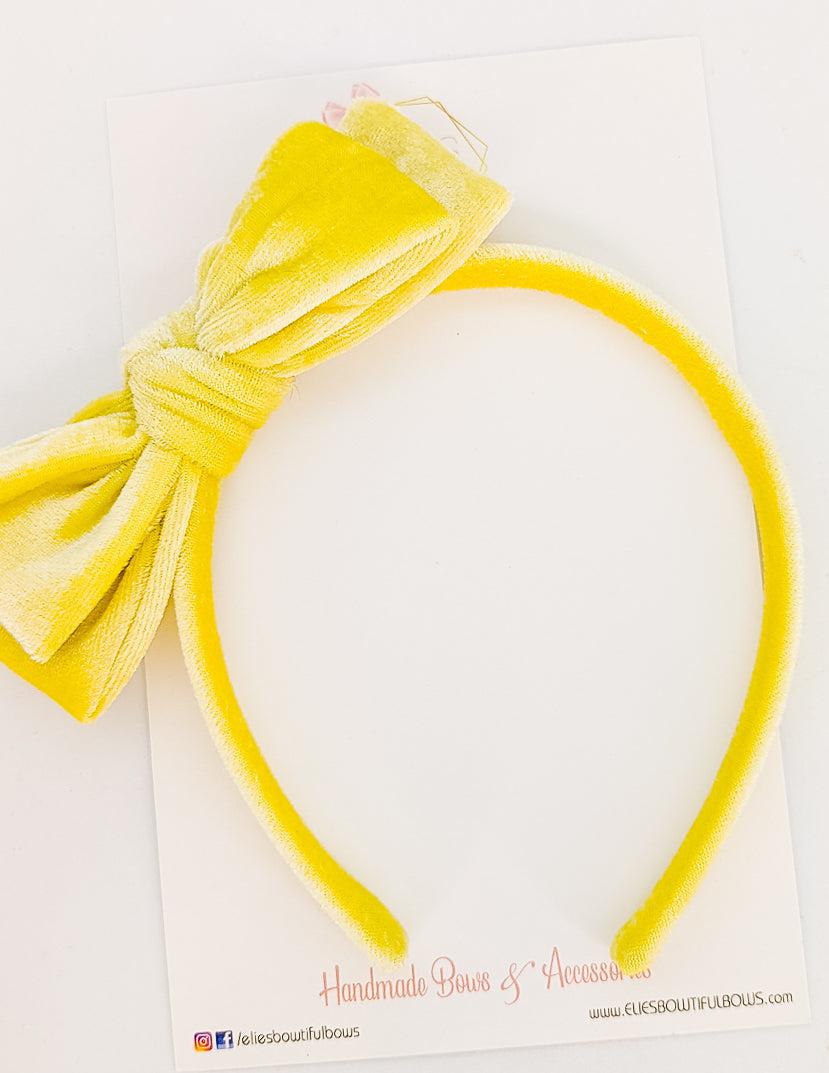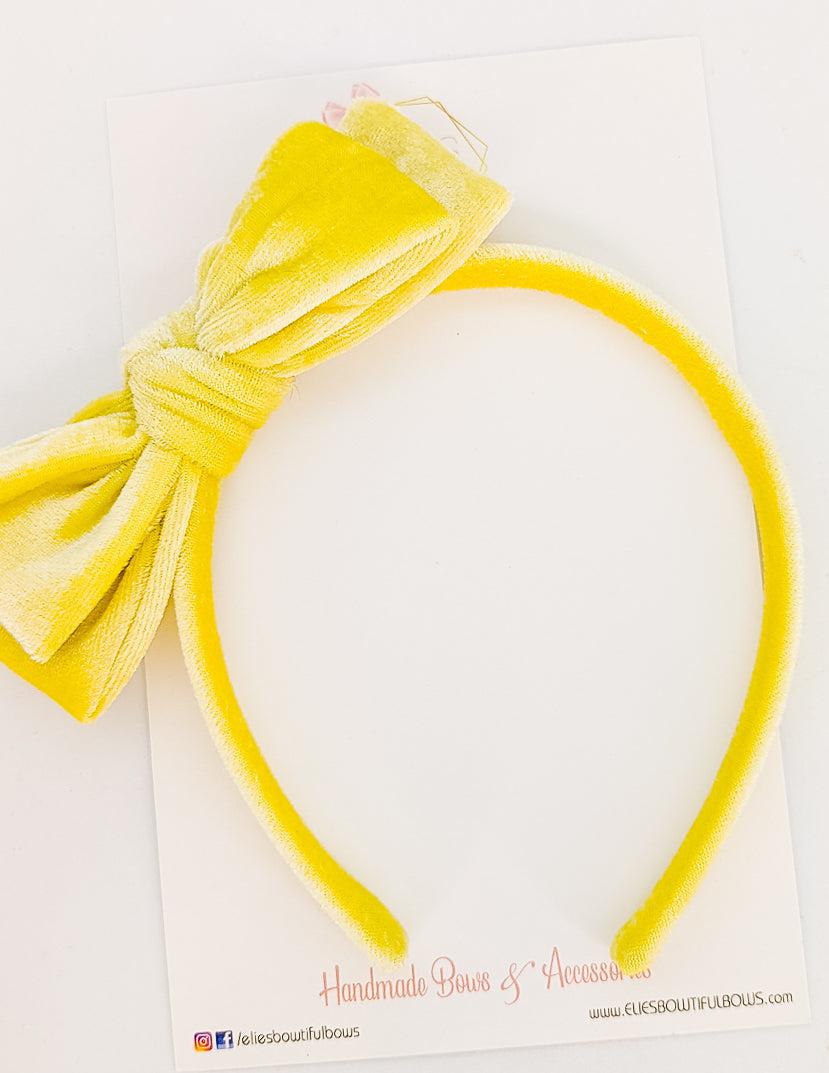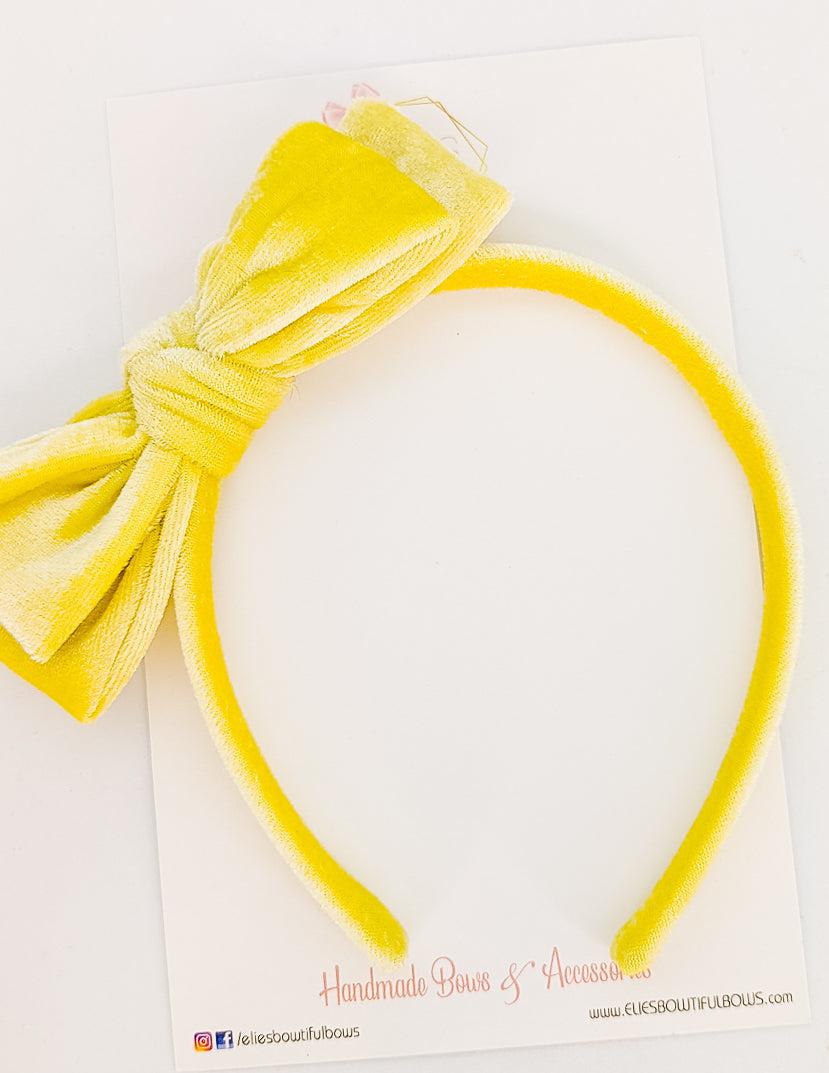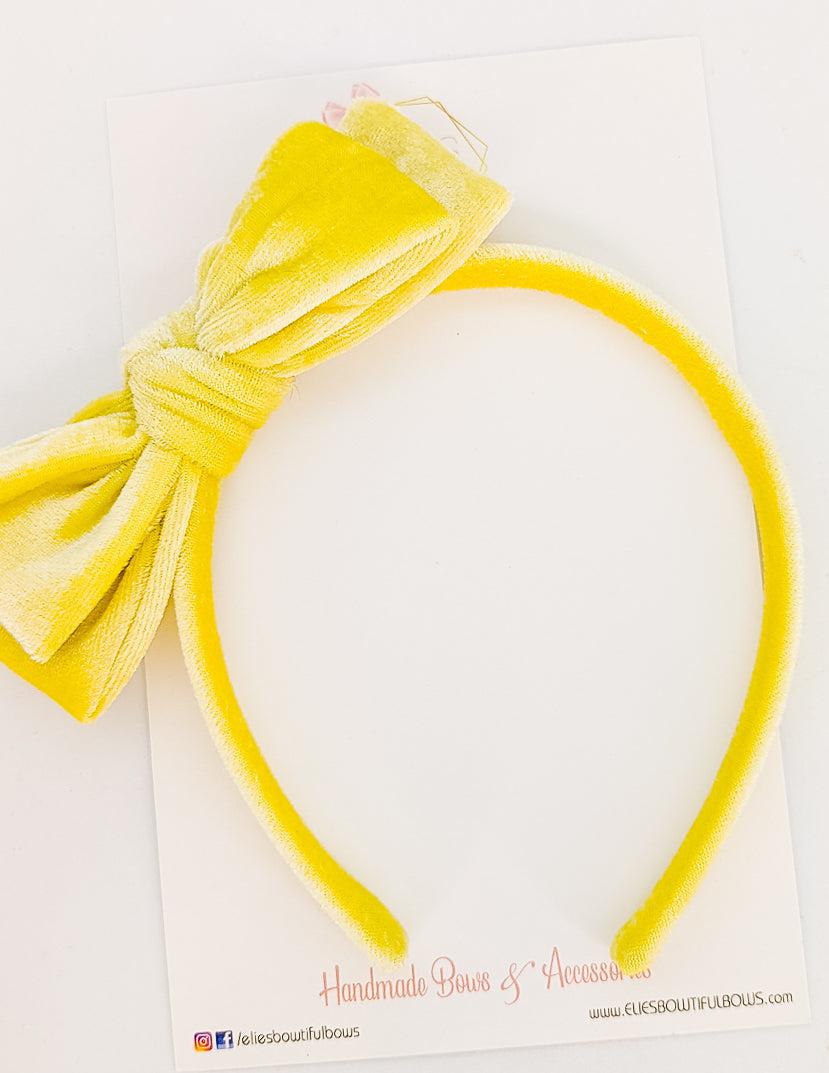 Yellow Velvet- Layla headband
A fun way for your little ones to style their outfits. Perfect for every day or to dress up their pretty little outfits. To see the finishing details, please zoom in & take a closer look. All our bows are handmade with love, and we pay close attention to detail. Rest assured that we use high-quality fabrics because we know that your little ones deserve the best. For more information on the bow please read the details below

Introducing our Layla Headbands. These elegant headbands are a must-have, the perfect accessory for Spring heading into summer.
To see the finishing details, please zoom in & take a closer look. These headbands fit one year and up including adults. The bands are extremely comfortable.
IMPORTANT
Pattern may vary on each bow/product depending on the cut.
All our bows are secure, however for safety reasons please ensure your little one does not put any of our bows in their mouth. The Buyer assumes all liability when purchasing this item.